Sssssshhhhh!!!

Don't tell anyone but....a really surprising thing is going to happen on Friday, August 21,2009 at around 11:30.

See, it's my friend's birthday and we decided to have a surprise for her.Not really that big of a surprise, just a cake(cupcake), a candle (nya nya nya nya nyanya) and a gift (a PRESENT! WEEE)
Our original plan was to kidnap her (kind of harsh I know) but really, evil minds here, but we decided not to do it because even evil minds have good consciences *innocent face*.

We're going to watch UP, the one with the house and the balloons...yeah. The 1st 3D movie of Pixar.
I wonder where we'll eat. It has to be somewhere far away from the restroom so I can do my part as a distraction really well.

We are masterminds at this. We managed to host a surprise party for one of our friends last May and let me tell you, two weeks of planning didn't go to waste


I'm supposed to be studying right now but I can't help myself.Temptation.hahaha
Anyway, I was reading one of the posts on my friend's blog (yes guys, I read your blogs)
and I noticed something written at the bottom. It says I'm on a diet. in bold letters.
----like it's a bad thing----
To get it straight, Yes I guess you consider it a diet. I don't eat dinner.You know why?
It's because I eat a heavy snack so I can't eat dinner anymore. And my dad says it's bad to eat dinner anyway, because of delayed digestion resulting to death in your sleep or something.
So repeat. I am not starving myself. It's not even considered a diet if you think about it. I still eat breakfast and lunch. The snack can be considered my dinner.

And I know who the reliable source is. Yes, I know who it is~I just can't believe she told someone.tsk3
but, I guess I didn't tell her to NOT say it to anyone.



wow~this is my first time writing a blog.
(MINNA! say welcome to her!
Everyone: WELCOME!)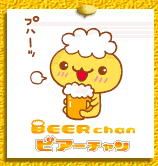 I have never drunk beer before~my classmate drank one before, with his cousins. They got drunk, I think.
wow.change topic~
I don't really know what to write. I made a blog before but it died.Then I made another one..it died also.
basically, all my blogs died.hahaha
So~I'll try my best to make this blog alive!
AZA!